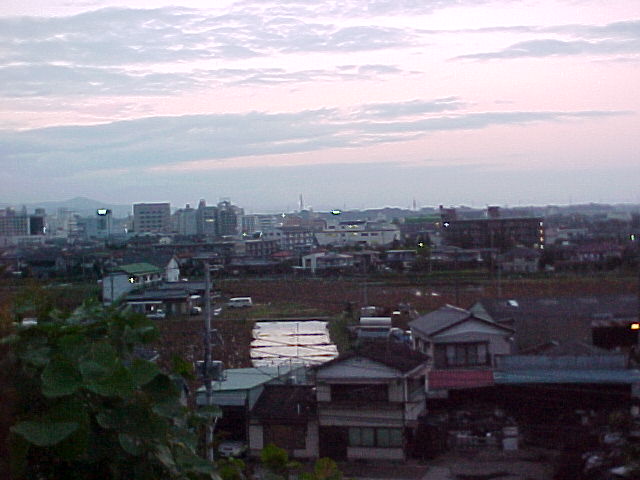 The clouds parted enough to let in some beautiful color as the sun set. Notice the reflection on the rice patty in the center of the picture.
The lighted cross of the Tsuchiura church is set against the deepening blue sky.
Unfortunately, I waited until it was a little too dark for a good picture of the Tsuchiura church.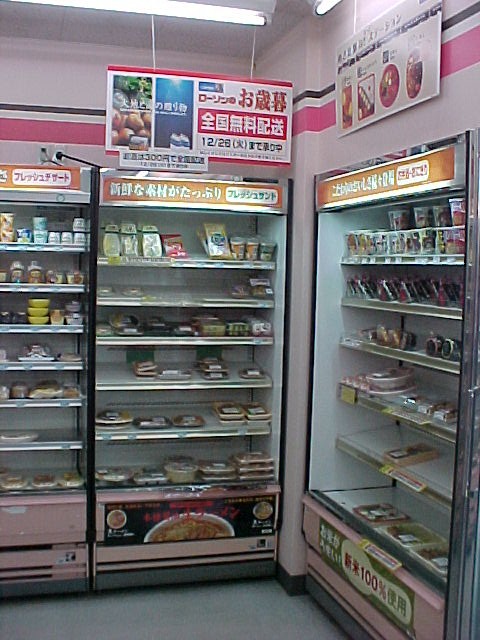 Japanese microwaveable food-to-go