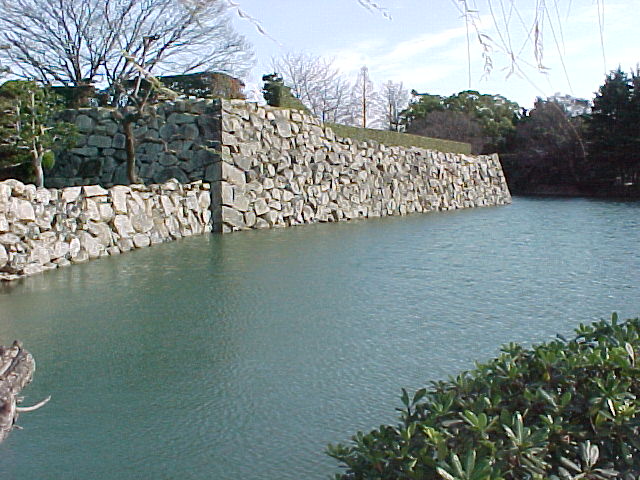 Like any decent castle, Himeiji has a moat. But instead of the moat being filled with impressive flesh eating creatures, it was stocked with what they call carp...but looked more like overgrown goldfish. Maybe they were a particularly dangerous breed of goldfish.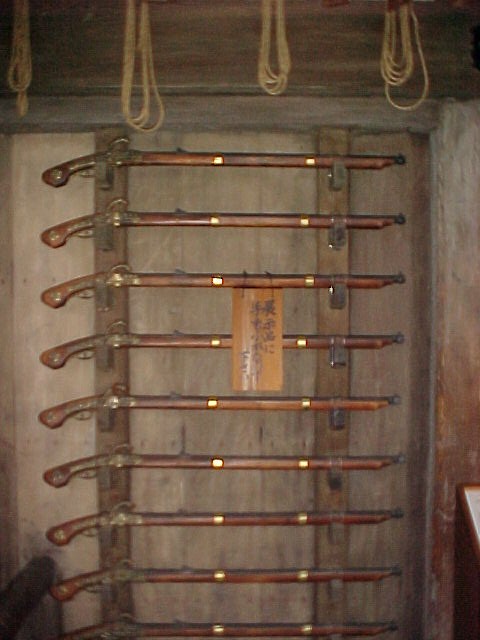 Although dark, the inside of the castle was set up like a museum. The walls were covered with gun racks. I have to admit it's weird to think of samurais using guns.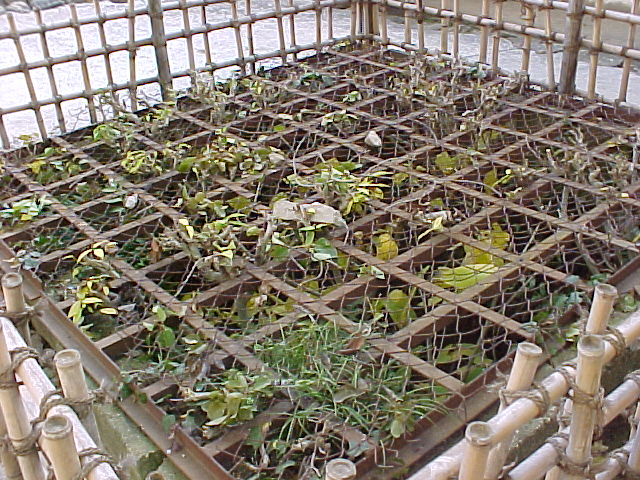 Under this grating and plant life is a well. It is said to have been used for washing swords and heads and other messy things that result from disembowlment and beheadings.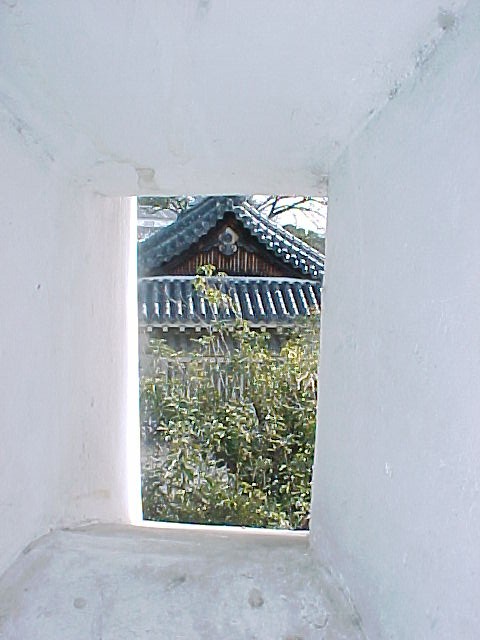 This is a view from one of the many holes out of which samurais would shoot arrows, guns or throw stones.